Thinking About Bankruptcy?
Bankruptcy is a huge step for anyone to take and the process can be extremely stressful and demoralising. For many people, it can also be a positive solution whereby they can finally start to "wipe the slate clean" and move on with another chapter of their lives after a period of struggling with debts.
Whether you are applying for bankruptcy yourself, or are being made bankrupt, our Bankruptcy partners offer a full bankruptcy assistance service, which aims to take the stress away from the whole bankruptcy process.
How our Specialist Bankruptcy Partners Could Help..
If you're thinking about Bankruptcy and have explored other solutions, such as Debt Management or IVA's – or you aren't really sure which solution would be best and simply want more information about Bankruptcy – then our specialist Bankruptcy partners will guide you every step of the way, from your initial enquiry, right the way through to the completion of the online Bankruptcy forms, (if you are suitable for Bankruptcy and you decide to proceed).

Why not have a free consultation today in confidence?
Our friendly, expert debt & bankruptcy partners will guide you through all of your options. There may be alternative solutions to bankruptcy which may be better for you.  Click here to enquire online >
Bankruptcy May Be An Option If:
You have tried other Debt Solutions, such as IVA's or Debt Management

You have tried all other avenues and still can't pay debts

You are a tenant or, if a homeowner – have no equity in your home

You have little or no belongings of value

It is unlikely that your financial situation will improve.
Some Considerations about Bankruptcy
Bankruptcy costs £680 – there is a Bankruptcy fee which you need to pay.

If you have a higher income – the Bankruptcy period can be extended.

Your credit rating will be negatively affected for 6 years after Bankruptcy.

It will become very difficult and much more expensive to obtain credit.

You may not be able to work in certain jobs if you have become Bankrupt.

The fact that you have been declared Bankrupt will be made public.
Before entering into Bankruptcy – you need expert advice.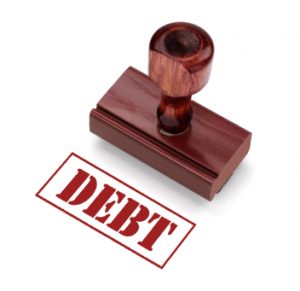 Finding You The Right Debt Solution
If you're unsure about which debt solution is right for you, or which way to turn, then we can help by putting you in touch with our panel of specialist debt advisors.
2
Receive Your Consultation
A debt advisor from one of our selected debt partners will contact you to assess your indiviual circumstances and then present you with your debt solution options.
3
You are then free to decide in your own time whether to proceed.
There is No Charge For Your Initial Consultation